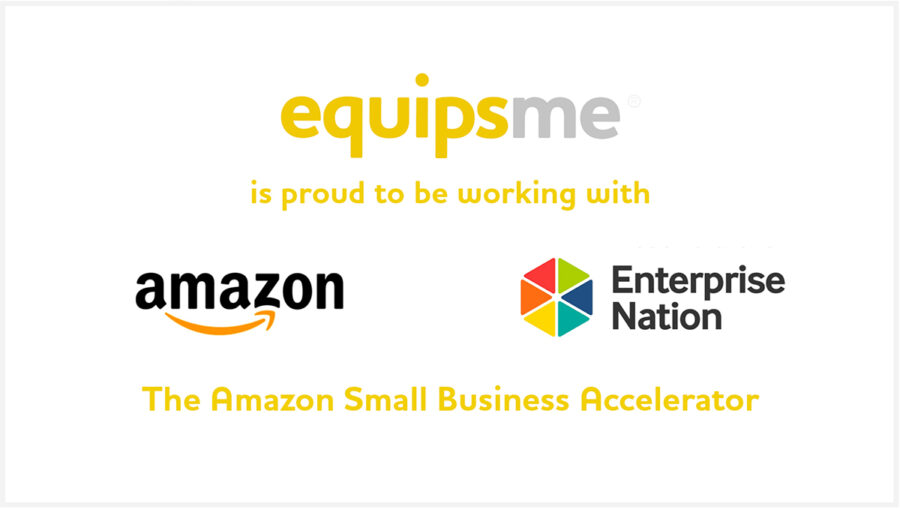 Equipsme is proud to be working with Amazon and Enterprise Nation
We're delighted to announce today that Equipsme plans will be part of a range of support measures for small businesses brought together on the new Amazon Small Business Accelerator.
The Amazon Small Business Accelerator has been launched in partnership with Enterprise Nation to support more than 200,000 small businesses - from new start-ups to established ventures – aiming to help them adapt their businesses and thrive as the way we live and work undergoes huge change.
Aimed largely at offline businesses, the scheme is set to help them modernise their use of technology and learn how to trade and operate effectively online. They'll be able to take a free diagnostic test to find the learning path and resources that best fits their business, build their own programme - and pick from the great offers available through Accelerator partners.
Equipsme is the health and wellbeing partner for small business support network Enterprise Nation – and we're proud to be part of the tools and advice on offer to its members.
Founder and Managing Director Matthew Reed says: "So many businesses will have been struggling over the last few months, and the Amazon Small Business Accelerator is a lifeline to support growth and development in a very different working world.
"Operations have changed for good across all industries. The way businesses serve their customers has changed for good, too. But what hasn't changed is how important your people are to making your business a success. We believe that looking after yourself and your staff is going to be a key part of looking after your business in a post-lockdown world.
"Practical, affordable health insurance is more relevant than ever - and we're really pleased to be a part of the Amazon Small Business Accelerator. It means users can take us up on our offer of Equipsme plans FREE for the first 2 months – and that we're doing our bit to help Amazon and Enterprise Nation help small businesses find their feet again."
If you and your business could benefit from the Amazon Small Business Accelerator, you can find out more through Enterprise nation here.