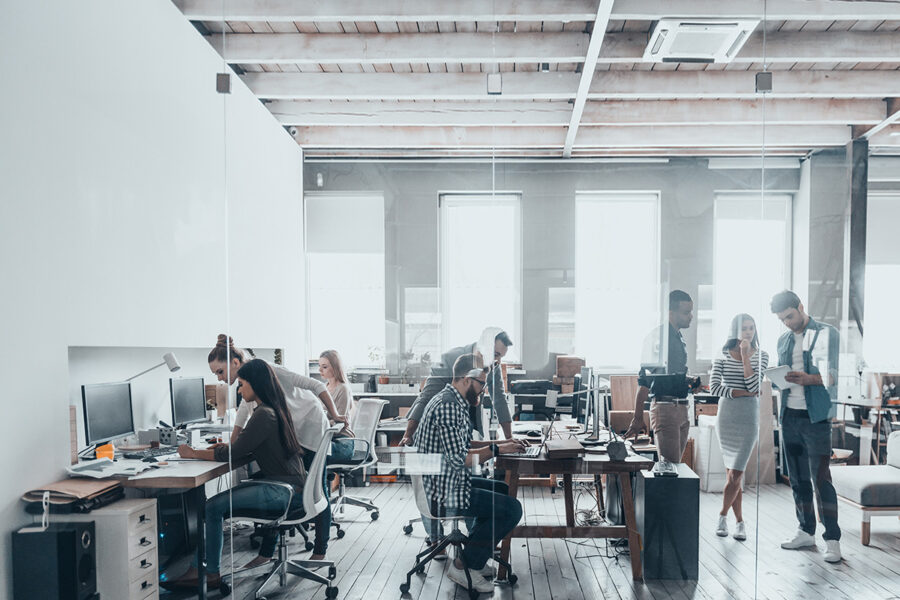 How can small business owners look after staff wellbeing?
In the 21st century, business owners are required to pay special attention to the physical and mental wellbeing of their staff.
Employees should not be seen as a means to an end. Instead, business managers should improve wellbeing in order to motivate staff, increase their productivity, reduce sickness and absenteeism
Large businesses such as Netflix, Google and Royal Mail are putting staff wellbeing at the top of their list by offering incentives.
However, not all staff wellbeing initiatives need to be expensive. Equipsme provides a list of things you can do to impact staff wellbeing without breaking the bank.
Volunteering
Some companies give their staff the opportunity to have an allocated number of days a year (in addition to their entitled annual leave) in order to participate in volunteering activities. For example, NEST, a pension scheme provider company, has encouraged volunteering projects that have resulted in a whopping 2.5 acres of land being cleared and made into garden space at a local hospice for young people.
Investment banks such as Goldman Sachs and Bank of America request that staff to do a certain number of days volunteering per year – taking time to move away from daily work stress and appreciate life.
Volunteering is seen to contribute to one's 'social wellbeing' which is increasingly being recognised as an important aspect of mental health. It can also aid the development of new skills as well as a chance to take on a different role.
In terms of developing a volunteering programme at your company, there are a variety of ways you can do this. It could be through working with a partner charity that all employees work with, or you may offer individuals the chance to choose their own volunteer work, which they could be passionate about.
Making a pledge
You could also look at implementing individual employee pledges too to help achieve wellbeing goals in the workplace. For example, you could ask people to identify one thing they would like to work on, ask them to write it down and then put it on a board.
A commitment that is shared amongst both employers and employees increases the overall likelihood that the goals will be achieved, with this largely due to the sense of accountability that this imbues.
You need to factor in as an employer that not all people in your company may want to publicly share their goal, so it is important to make this involvement optional for all.
Going the extra mile
Several companies have introduced a cycle to work scheme which can have a number of benefits on physical and mental health, encouraging exercise on a daily basis.
If you offer a cycle-to-work scheme, why not take a look at offering cycle safety training, or give free bike workshops to encourage employees?
For those staff members not interested in cycling, consider offering alternatives such as yoga, pilates or a weekly jogging club.
Sharing stories
To change the stigma of mental health, you can create a culture where people can openly share their issues and experiences. This could include group sessions or weekly meetings to discuss any problems you may have.
For example, at Royal Mail, they have implemented a 'Because Healthy Minds Matter' scheme, in which the businesses train and support over 80 mental health ambassadors across all levels of the organisation to help employees should they need it.
It may take time for all staff to be willing to become part of a more open culture towards talking about mental health.
Allowing unlimited leave
An increasing number of employers in the startup and tech industry are offering unlimited paid annual leave.
This method has been shown to reduce staff absenteeism, lower the overall stress levels of your staff and improve work-life balance. Furthermore, it establishes trust amongst employers and employees, by limiting the number of rules and regulations.
Implementing this kind of policy requires careful planning on behalf of the employer. What's more, it could be the case that some employees take less holiday than anticipated, which could contribute to a poorer work/life balance.
Invest in a healthcare plan
Another excellent way to show your commitment to staff wellbeing is by investing in a health and wellbeing plan for your employees, providing them with quicker access to medical treatment when they need it.
Our health and wellbeing plans provide cover for all your staff aged 16-69 and start at as little as £7 per person per month.