Meet
our
trusted
providers
Say hi to some of our happy partners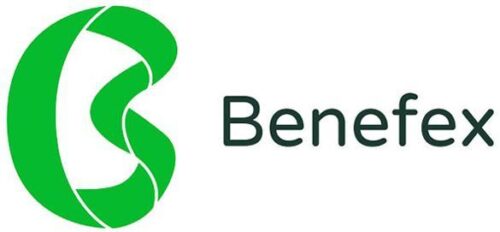 Frequently asked questions
Why should I get a business health insurance plan?
A business health insurance plan is considered an important employee benefit by many organisations. Giving staff quicker access to private medical treatments promotes productivity, wellbeing, less sick days and absenteeism.
Many employees appreciate working for a company that cares about their health, something that increases their loyalty to the organisation, especially when Equipsme allows partners and children to be included. Employees can pay separately to add their partner and children.
What is included in a business health insurance plan?
Depending on the level of cover you choose for your business, you will be able to access a range of health benefits and services, including:
24/7 GP Access – get a GP consultation by phone or video
Physio sessions – from 5 per year up to no yearly limit
Health checks – including blood tests, cholesterol, Vitamin D and diabetes
Health support – private nurse helpline
Diagnosis cover – consultations, diagnostic tests, MRI and CT scans
Hospital treatment – cover for specialists, surgeons, hospital room, dressings and drugs
Dental and optical – check-ups and treatment
Stress support – telephone service, counselling and face-to-face sessions
Can I get cover without completing a medical questionnaire?
Yes, Equipsme offers a business health insurance plan with no medical questionnaire required. This offers a simple way for you to cover your staff members with less admin involved.
All ages 16‑69 cost the same on plans for two or more employees (16‑59 for self‑employed businesses) and we have a simple exclusion of pre‑existing conditions in the three years before cover starts.
Do you offer a business health insurance plan for SMEs?
Yes, we offer business health insurance plans for many types of companies. Whether you are a self‑employed business owner, or have 2, 20, 50 or 100 employees, you can create a health plan to suit your team.
How much does a business health insurance plan cost?
For businesses with employees, plans from Equipsme start from £7 per person, per month, with the option to upgrade to a higher level of cover to include extra physio sessions, diagnosis and treatment. There are two optional extras available to add to your plan: Stress Support is £1.50 per person per month and Dental & Optical is £8 per person per month. The price for a business health insurance plan is the same for all employees aged 16‑69, and employees can pay separately to add their partner and children.
For self‑employed business owners, there are two plans to choose from starting at £27 per month for a plan that includes diagnosis cover and for £39 per month you can add treatment. All plans include 24/7 GP access, as well as some physio sessions, stress support, a nurse helpline and an extended health check kit. All ages 16‑59 cost the same and there are no medical questions to apply, just a simple exclusion of pre‑existing conditions in the three years before cover starts.
Who are Equipsme?
Equipsme is FCA regulated, like a broker, and we develop our own products with insurers and service partners. We're an intermediary, authorised and regulated by the Financial Conduct Authority, under the name Equipsme Insurance Services Ltd. We're based in London and you can contact us at hello@equipsme.com or arrange for a call back at 020 3965 6410.
We develop our own exclusive health insurance and wellbeing support plans, aimed specifically at businesses throughout the UK. We don't sell personal policies to consumers.
Equipsme will act on behalf of insurers when promoting, selling and administering any insurance benefits in our plans.
Do you offer advice?
We'll help you decide – but not tell you what to buy.
We provide all the key information about what is and isn't covered by our plans and answer questions to help businesses decide what they want and need from an employee health insurance and wellbeing plan. As we distribute and sell our own products, we don't review the whole market, so we can't give recommendations or advice.