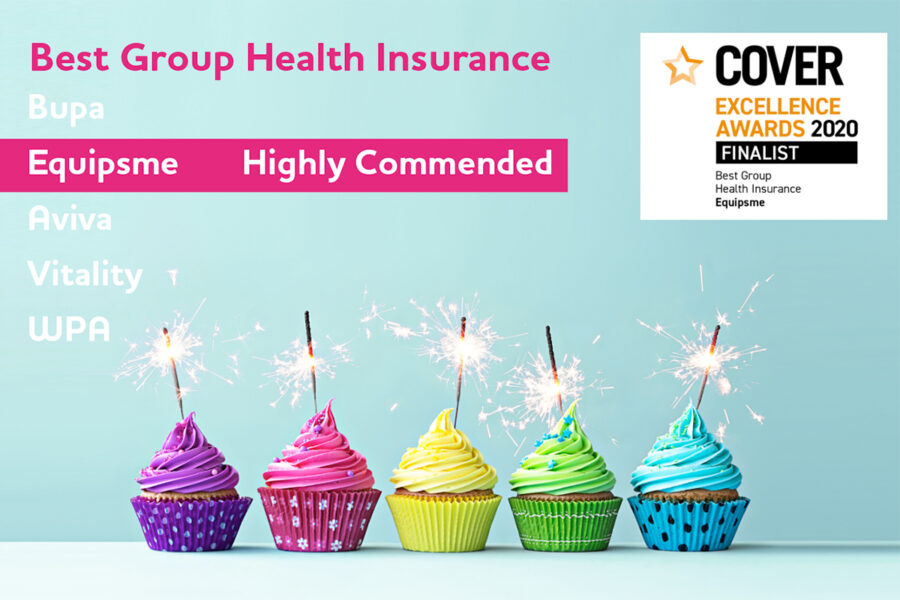 Highly Commended for pushing boundaries in health insurance
We're delighted to announce that we've been Highly Commended in this year's Cover Awards in the Best Group Private Medical Insurance category – with a special mention for 'pushing the boundaries' in health insurance.
While we were pipped to the post by Bupa, we're busy celebrating the fact we were up there with all the big players – including Vitality and Aviva – and not only holding our own but standing out as doing things differently.
It just goes to show how far we've come from winning the Best New Product Innovation Award last year, how much we've grown - and how we've filled a clear gap in the market.
Cover's editor Adam Saville hosted the virtual ceremony announcing the winners. Introducing our category, he singled us out for a special mention: "Judges chose to recognise one entry as highly commended for pushing boundaries with its affordable approach to group health insurance, especially for SMEs, well done to Equipsme.
Managing Director Matthew Reed says: "We're delighted that everything we've done to open up health insurance to more companies - and more of the individuals in them - is being recognised. Even more so when there were so many top providers in this category."
"We know SMEs appreciate what we do, and being able to offer their employees practical health benefits. We know our members appreciate being able to take control of their own health, and the health of their families. Now we know the industry appreciates what we do, too."
You can watch the full Cover Awards ceremony here. (Our award is at 4.11)