Group health insurance – give your staff access to a wide range of benefits
Equipsme offers a group health insurance product which is used by companies to cover their employees and their families.
A group health insurance policy is a great way to incentivise staff and give them access to private GPs, dental, physio and diagnostic treatment when they need it.
With policies from just £7 per person per month, it's quick and easy to add up your employees and get your cover started – whether you are a small, medium or large business, you just need a minimum of 2 employees.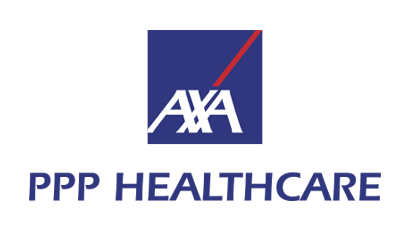 Health Insurance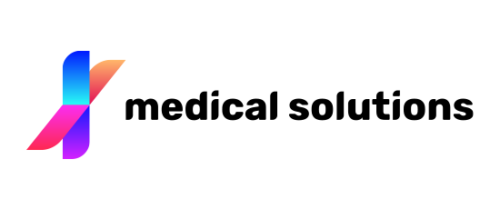 24/7 GP Access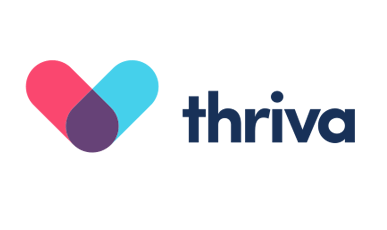 Health Checks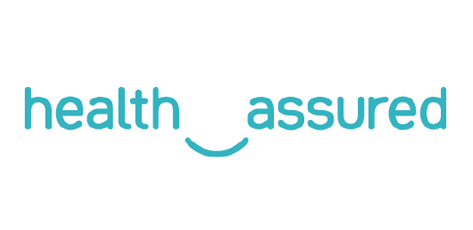 Stress Support
Frequently asked questions
Why should I get group health insurance?
If you run a small business or a large organisation, a group health insurance plan from Equipsme will enable you to create a bespoke plan for your employees. You can mix and match different cover levels to suit your business and your staff can pay separately to upgrade to a higher level of cover and add their family if they want to.
With our group health cover, you can make changes quickly online, so it's easy to add people to the plan and let them enjoy the benefits of physio treatment, health support, GP access and more.
With all the administration that comes with setting up multiple policies, claims and renewals, the ease and convenience of our group health insurance plans can save you time and effort. With Equipsme, you have one set of documents and one renewal date. Simple.
Why choose Equipsme for group health cover?
Partnered with AXA PPP healthcare Limited – we are partnered with top class insurance providers to give you quality health care when you need it.
Bespoke plans and packages – we offer tailor-made plans for your organisation, whether you are a small, medium or large business, you just need a minimum of 2 employees.
No medical questionnaires required – staff members do not require medicals or to complete questionnaires prior to being added to an employee healthcare plan. We have a simple three-year pre-existing conditions exclusion.
Add family members – employees can pay separately to add their partner and children to the plan and receive the same benefits.
"Equipsme is attractive because it is extremely good value for money..."
Jonathan Fielding
Falmouth Boat Co
Equipsme Customer
What is included in group health insurance?
Depending on the level of cover you choose for your business, you will be able to access a range of health benefits and services, including:
24/7 GP Access – get a GP consultation by phone or video
Physio sessions – from 5 per year up to no yearly limit
Health checks – including blood tests, cholesterol, Vitamin D and diabetes
Health support – private nurse helpline
Diagnosis cover – consultations, diagnostic tests, MRI and CT scans
Hospital treatment – cover for specialists, surgeons, hospital room, dressings and drugs
Dental and optical – check-ups and treatment
Stress support – telephone service, counselling and face-to-face sessions
What are the benefits of group medical cover?
More and more organisations are starting to realise the benefits of health insurance for their employees and the impact that it can have on wellbeing.
Many employees are stuck in long waiting lists for NHS treatment and they may have to wait weeks or months to be seen and this can have quite a negative impact on their morale and productivity. With private health cover, your staff can get quick access to appointments with private GPs, physiotherapists and other specialists to help in their recovery sooner rather than later.
With a healthier workforce, this often leads to greater efficiency and a stronger relationship between managers and their staff.
At Equipsme, employees can also include their partners and children in their plan, giving peace of mind and a better quality of life.
What are the eligibility requirements?
Employees must be aged 16 to 69 at the plan start date
Plans must have a minimum of two employees on cover
No medicals required (3-year pre-existing conditions exclusion)
What is the price of group health insurance?
Group health insurance from Equipsme starts from £7 per person per month, with the option to upgrade to a higher level of cover to include extra physio sessions, diagnosis and treatment.
There are two optional extras available to add to your plan: Stress Support is £1.50 per person per month and Dental & Optical is £7.50 per person per month.
The price for group medical insurance is the same for all employees aged 16-69 and employees can pay separately to add their partner and children.
"We have reduced sickness absence by 50% in the first half of 2019."
Richard Pipe
Fire Security
Equipsme Customer
Close
Free for first 2 months of cover
Terms and Conditions
This offer is available to self-employed business owners and companies with employees, that accept to buy an Equipsme Health Insurance Plan by 31st October 2020. The start date of cover under the plan will depend on the type of business you are:
Self-employed business owner – Cover can start from the day after you accept to buy a quotation. You can add partner and children to your chosen plan level and you pay for the whole plan monthly from your UK business bank account.
Company with employees – Cover starts after a 21-day selection window during which employees can upgrade level, add partner and children. You pay for the employee cover monthly from your UK business bank account. Employees pay for any upgrades, partners and children themselves via a separate Direct Debit collection.
You will need to complete a Direct Debit Instruction at the time of accepting your quotation as a Self-employed business owner or Company with employees. Rest assured we will not collect any money until the third collection date.
Should a business make changes (such as, adding/removing employees) during the first two months of cover, the monthly direct debit adjustments due for that cover period will also be waived.
The offer only applies to the premium payments due from the UK business bank account for the Equipsme plan cover level(s) chosen.
This offer does not apply to the employee upgrades or adding of family during or after the initial selection window, under a Company with employees plan. Premiums will be collected from the first collection date at the normal monthly price via that separate Direct Debit.
This offer can be retracted at any time without prior written notice.